Valentine's Day is Feb 14th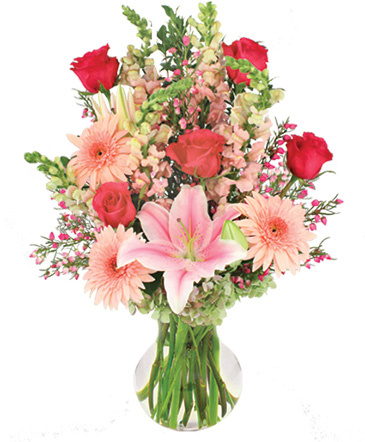 Show your unconditional love with this stunning bouquet! With pink lilies, hot pink roses, pink gerberas, and antique green hydrangea, Unconditionally is full of class, grace, and love. Send someone you love this special gift and make this their day even better.
Nothing says "I Love You" more clearly than sending roses on Valentines Day. Whether it's a first date, first anniversary or the fiftieth, FLOWERS ON MAIN can help you find the perfect gift for your sweetheart on this Day of Love. Don't forget to show your friends and family some love too with a special delivery from FLOWERS ON MAIN. Browse our Valentines Day flowers online or call us for custom creation. No matter where you need to send roses, FLOWERS ON MAIN in Osoyoos can help!